The International Association for Geoscience Diversity (IAGD) is a 501c3 non-profit organization dedicated to creating access and inclusion for persons with disabilities in the Geosciences.
The IAGD Vision:
Celebrate the diverse abilities of all geoscience students, faculty and working professionals by fostering student engagement in geoscience career pathways.
Develop a community of resources for faculty and student support.
Advance knowledge of access and accommodation within the geosciences through scientific research.
Promote efforts of inclusion through collaboration in research, dissemination of instructional best practices, and professional development opportunities.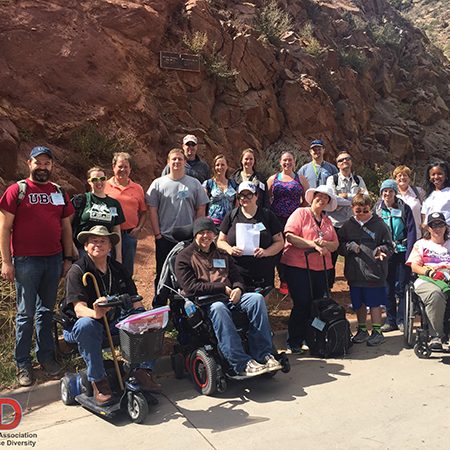 WE ARE SHAPING THE FUTURE OF THE EARTH SCIENCES!
JOIN OUR WORLDWIDE COMMUNITY!
Gain free instant access to these member benefits:
Students: search and make friends.
Teachers: connect and help each other.

Make groups.

Participate in the forums to get & offer help.
The deadline to apply is August 2.  Notification of acceptances will be sent prior to August 19, which is the deadline to apply for GSA's travel grants and an early registration discount. This field trip is open to post-secondary students, geoscience faculty, and industry practitioners. Preference will be given to people with disabilities.
To apply, visit:  https://goo.gl/forms/mYNgSrKOv4tkgX5a2