"The International Association for Geoscience Diversity (IAGD) Foundation is an organization that is creating access and inclusion for persons with disabilities in the Geosciences."
The IAGD Vision:
Celebrate the diverse abilities of all geoscience students, faculty and working professionals by fostering student engagement in geoscience career pathways.
Develop a community of resources for faculty and student support.
Advance knowledge of access and accommodation within the geosciences through scientific research.
Promote efforts of inclusion through collaboration in research, dissemination of instructional best practices, and professional development opportunities.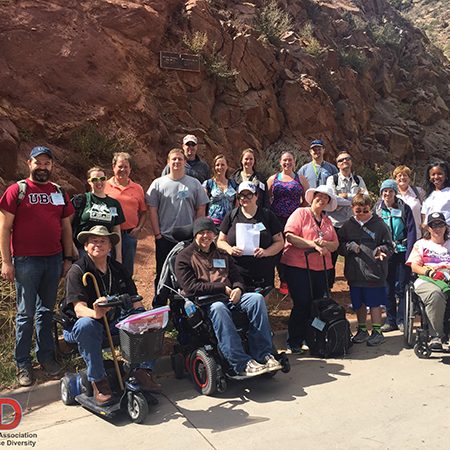 WE ARE SHAPING THE FUTURE OF THE EARTH SCIENCES!
JOIN OUR WORLDWIDE COMMUNITY!
Gain free instant access to these member benefits:
Students: search and make friends.
Teachers: connect and help each other.

Make groups.

Participate in the forums to get & offer help.
Location : Tempe, Arizona, USA

Location : Boulder, Colorado

Location : Akron, OH United States

Location : Amherst, MA USA

Location : Seattle, WA, USA

Location : London, United Kingdom

- "Excited for the launch of our new online community!"View

Location : Cincinnati, USA

Location : Columbia, SC, USA

- "Excited to be part of the strategic planning for accelerating and empowering the IAGD mission, values and impact! #CulturalChangeAgents"View

Location : Chicago, Illinois, USA

Location : aligarh, up, india

Location : Nottinghamshire

Location : Sydney, NSW, Australia

Location : Vancouver, BC, Canada

Location : Bryan, Texas, USA

Location : New Britain, CT USA

Location : Washington, DC USA
+

1

This is a private group that is for all the members of the IAGD Executive Committee.