Archive for category: IAGD Meetings
Recently, IAGD members Brett Gilley (Canada), Gina Ceylan (USA), and Chris Atchison (USA) attended the 34th International Geological Congress...
Westminster, UK – It was founded in 1754 and was granted a Royal Charter in 1847. The RSA members...
Chris Atchison

, , IAGD Conferences, IAGD Meetings, IAGD News, 34 IGC, accessiblity workshop, Australia, Brett Gilley, Brisbane, Chris Atchison, Geoscience accessibility, Gina Ceylan, International Geoscience Congress, professional development, 0
Upcoming professional development opportunity focused on access and inclusion in Geoscience courses.  This course is being offered at NO COST...
IAGD Members:
News:
About Author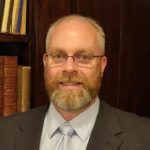 Chris Atchison
Forums
About Us:
The IAGD is a 501c3, volunteer-driven, non-profit organization. 100% of all donations support inclusive and accessible programs for students and geoscientists with disabilities. For more information, please visit the IAGD Foundation page.