Tag Archive for: American Geophysical Union
Home
American Geophysical Union
Upcoming deadline reminders! GSA – On To the Future Deadline July 31 On To the Future (OTF) is a...
The IAGD is pleased to announce sponsorship for the following poster session being held during the 2013 American Geophysical...
IAGD Members:
News:
About Author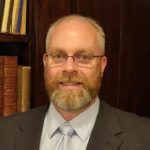 Chris Atchison
Forums
About Us:
The IAGD is a 501c3, volunteer-driven, non-profit organization. 100% of all donations support inclusive and accessible programs for students and geoscientists with disabilities. For more information, please visit the IAGD Foundation page.