Tag Archive for: GSA Geology and Society Division
Home
GSA Geology and Society Division
Calling all members of the IAGD network! We would like to know how many of you are attending the...
Chris Atchison

, , IAGD News, IAGD Programs, access, accessability, Christopher Atchison, disabilities, Geological Society of America, Georgia State University, geoscience, geoscience barriers, geoscience research, GSA Geology and Society Division, inclusion, Mammoth Cave National Park, Ohio State University, 0
Minneapolis, MN – The Geology and Society division is pleased to announce the winners of the 2010 Best Student...
IAGD Members:
News:
About Author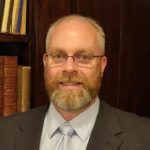 Chris Atchison
Forums
About Us:
The IAGD is a 501c3, volunteer-driven, non-profit organization. 100% of all donations support inclusive and accessible programs for students and geoscientists with disabilities. For more information, please visit the IAGD Foundation page.