Tag Archive for: Tahlia Bear
The Geological Society of America (GSA) is excited to announce that the On To the Future (OTF) Program is...
IAGD Members:
News:
About Author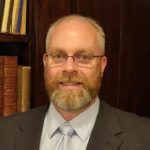 Chris Atchison
Forums
About Us:
The IAGD is a 501c3, volunteer-driven, non-profit organization. 100% of all donations support inclusive and accessible programs for students and geoscientists with disabilities. For more information, please visit the IAGD Foundation page.