Tag Archive for: University of Cincinnati
Home
University of Cincinnati
Accessible Field Trip On Saturday, October 18, thirty-five geoscience faculty and students from across the US, Canada, the UK...
Chris Atchison

, , IAGD Trips, access, accessability, blind, Brett Gilley, Christopher Atchison, Cindy Hansen, Colleen Kelley, disabilities, diversity, Geological Society of America, IAGD, inclusion, International Association for Geoscience Diversity, Julie Hendricks, Matthew Blackett, NSF, STEM, Sumant Jha, University of Cincinnati, Vancouver, 0
A UC researcher leads the trip that ends with participation in the Geological Society of America's Annual Meeting. By: Dawn...
IAGD Members:
News:
About Author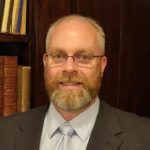 Chris Atchison
Forums
About Us:
The IAGD is a 501c3, volunteer-driven, non-profit organization. 100% of all donations support inclusive and accessible programs for students and geoscientists with disabilities. For more information, please visit the IAGD Foundation page.