Related Articles
Chris Atchison

, , IAGD Conferences, IAGD News, Commission on Geoscience Education, IGCP 40, International Geoscience Programme, International Union for Geological Sciences, IUGS/COGE, Jesus Martinez-Frias, Scientific and Cultural Organization, Training and Technology Transfer, UNESCO, United Nations Educational, 0

---

Paris, France – A new collaborative effort between the IAGD and the International Union for Geological Sciences Commission on...
IAGD Members:
News:
About Author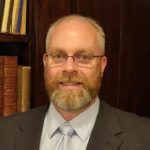 Chris Atchison
Forums
About Us:
The IAGD is a 501c3, volunteer-driven, non-profit organization. 100% of all donations support inclusive and accessible programs for students and geoscientists with disabilities. For more information, please visit the IAGD Foundation page.