Related Articles
Chris Atchison

, , IAGD Conferences, IAGD News, access, Brett Gilley, Charlotte, Chris Atchison, Christopher Atchison, disabilities, diversity, Geological Society of America, Gina Ceylan, IAGD, inclusion, NC, 0

---

The IAGD network continued to build at GSA 2012 in Charlotte NC. Before the conference, a short course titled...
IAGD Members:
News:
About Author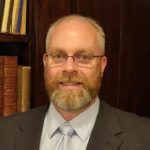 Chris Atchison
Forums
About Us:
The IAGD is a 501c3, volunteer-driven, non-profit organization. 100% of all donations support inclusive and accessible programs for students and geoscientists with disabilities. For more information, please visit the IAGD Foundation page.