Fall Wrap-Up
2014 Geological Society of America in Vancouver 
This year The IAGD conducted the first fully accessible field trip during the Geological Society of American's Annual Meeting. GSA Trip 416: Full Access to the Geology of the Sea to Sky Highway included 35 participants from four different countries, ranging in expertise from students to faculty, with a wide range of diverse physical, sensory, and cognitive abilities, spent an slightly rainy day observing the geology between Vancouver and Whistler, British Columbia. We learned a lot about the region, each other, and how to successfully run an accessible trip of this kind.
The trip was featured by GSA TV, please view the video:
The IAGD would like to acknowledge the support and assistance from the National Science Foundation, the Society of Exploration Geophysicists, and the GSA On to the Future program.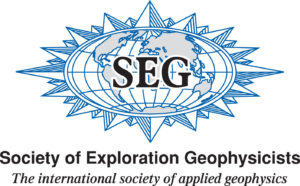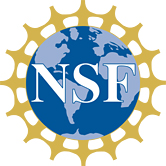 A preliminary report on the trip entitled Preliminary findings from an accessible field course developed through international collaboration was presented jointly by Chris Atchison, Brett Gilley, Anthony Feig, and Alison Stokes during session T58. Global Geoscience Education Research: Fostering Collaboration across Geographic and Cultural Borders
A recorded video of the presentation slides with audio and captioning are available below:
IAGD also hosted a booth in the exhibit hall at GSA again this year, meeting with many current members and making many new friends and contacts who joined the IAGD network.
The 2014 IAGD Annual Meeting occurred in an actual meeting space this year, rather than a hallway in the convention center! More than 20 members were in attendance this year.
Minutes of the 2014 IAGD Annual Meeting are available here: 2014 IAGD Annual Meeting Minutes
2014 American Geophysical Union in San Francisco 
In December the IAGD was invited to attend the GeoLEAD meeting, an establishing collaboration of societies identified by the American Geophysical Union. This meeting, conducted during the 2014 AGU Fall Meeting, was the second of two meetings last year held to begin identifying areas of need to address the future geoscience workforce shortages and to increase the population of individuals entering the geosciences from underrepresented groups.
Additionally at the AGU Fall Meeting, Chris Atchison and Julie Libarkin were invited to present information about their recent project entitled: How accessible are the geosciences? A study of professionally held perceptions and what they mean for the future of geoscience workforce development.